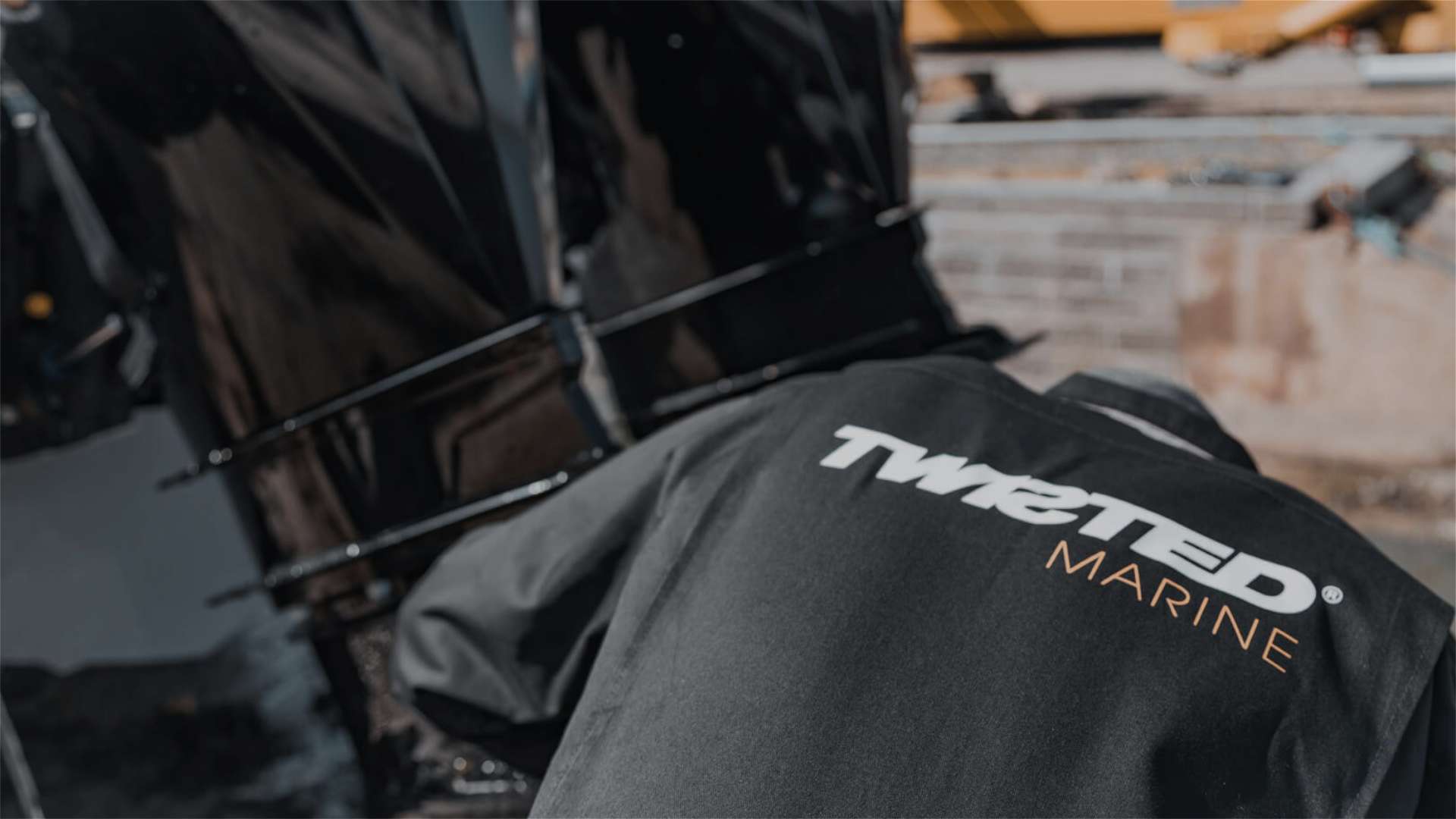 COMMISSIONED
restore & renovate
THE BEST. MADE BETTER. MADE YOURS.
Every Twisted Boat is unique but for a small number of customers each year, we will commission a build, the vehicles are the ultimate expression of the individuality of the owner. Thousands of hours, every single detail inspected, planned and carried out by one Twisted Master Technician. You take the lead, let your imagination take over. You are in good hands and we will take the journey together.
Offshore Performance. Twisted
Iconic in design as one of the world's most recognised hulls. Respected for it's lightweight construction and unrivalled performance. This legendary 1990's hull is steeped in history with a racing pedigree like no other.
Rarely seen in UK waters. We have imported the Scarab from Ohio and will be making the best better. Our dedicated team of meticulous engineers will be going through the vessel from bow to stern. Miami Vice performance with modern day reliability. A resto-mod project which is trail blazing for the marine industry.
Offshore performance hull the Twisted way.
From the States to Salcombe
The Twisted Scarab will be an icon of the resto-mod marine industry. The halo build.
We have lined up two brand new 6.2-litre Volvo Penta 430HP V8 petrol engines with DPS outdrives. The ultimate in reliability and blistering performance.
The Twisted Scarab is a legendary hull from 1999 which will be put through a post construction assessment to modern day Recreational Craft Directive (RCD) standards. The best made better.
A racing pedigree with legendary status
Classic 90's Race Boat
A Twisted Scarab. True performance at the heart of what we do with an unrivalled legacy.
Team Scarab was started in 1975 by Larry Smith with hardcore race boats. They later had a partnership with Wellcraft where Smith's designs were morphed into Wellcrafts's lineup. The Scarab AVS 38 was born A sibling of the AVS was the 38 Scarab KV, built by Larry Smith for KAAMA Race Team. It was raced by Betty Cook and John Connor. and won successive championships from 1977 to 1980.